IN THE BLOG

PUT DOWN YOUR WORK AND COME FOR CHRISTMAS LUNCH
---
The countdown for Christmas and New Year is on. It's nearly time to wish you all season's greetings. But first, let's get together for some holiday cheer at the office party recently hosted by UCG Asia. It was a small shindig for about 40 people comprising staff and guests to keep employees' spirits up towards the end of year.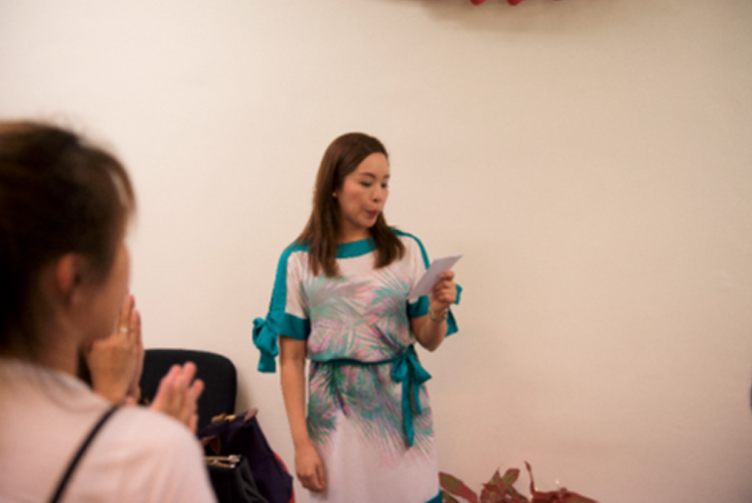 A speech! It is totally appropriate to kick off the party with Jennifer Foo, Chief Commercial Officer of UCG Asia thanking everyone for making it and offering the itinerary to the event.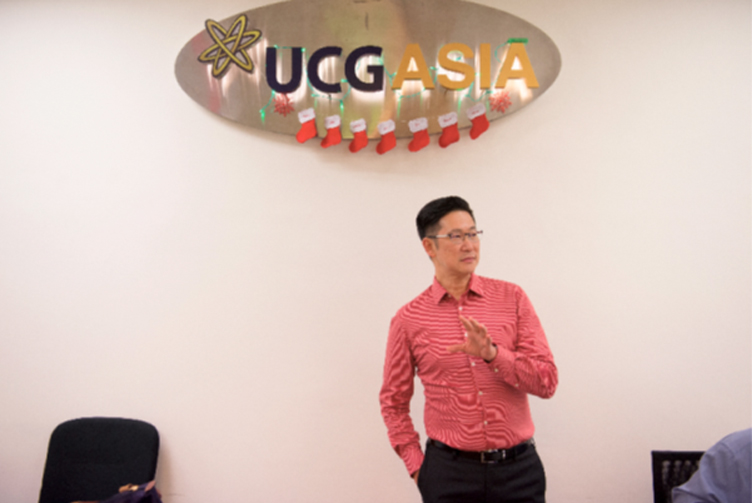 More speeches……with Alan Lim, the Managing Director of TGC Asia, Aktiv ASPAC and UCG Asia (TAU) thanking all TAUians for making the effort to get here. He also said "This party is a great way to unwind with your colleagues whom you do not interact on a daily basis. It is a great chance for you to break away from your comfort zone and introduce yourself to those who might help in your work".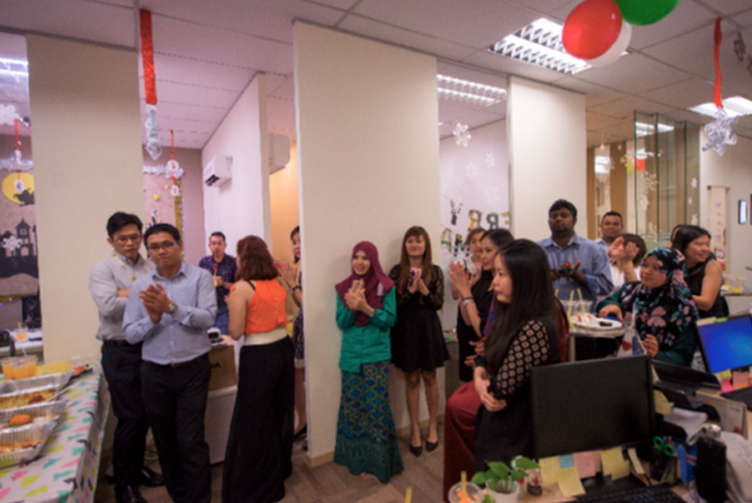 Celebrating what we've accomplished and what's to come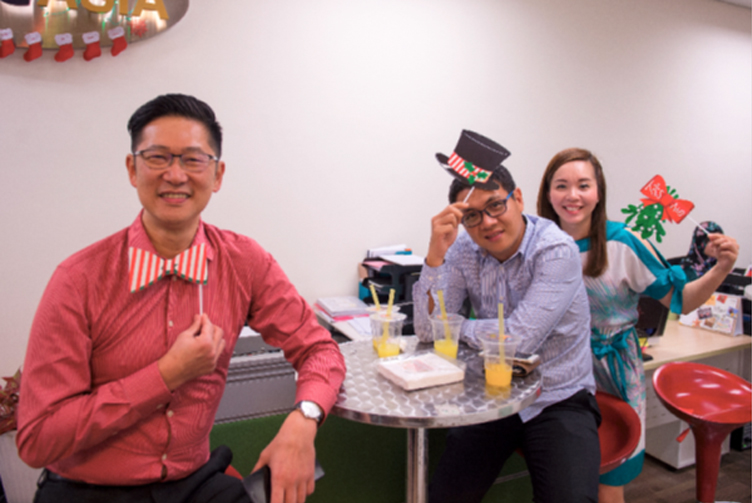 Feeling festive: We'd find any chance to tear ourselves away from the computer screens to drink, eat and share some Christmas cheer.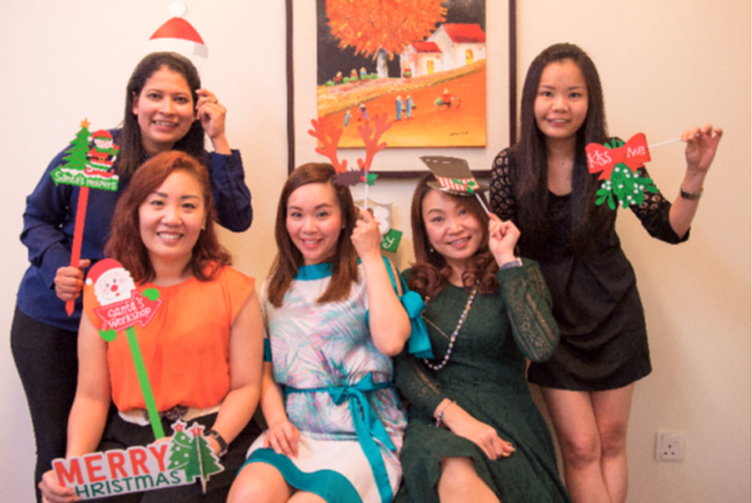 Fa La La La La: We're decking the halls and feeling jolly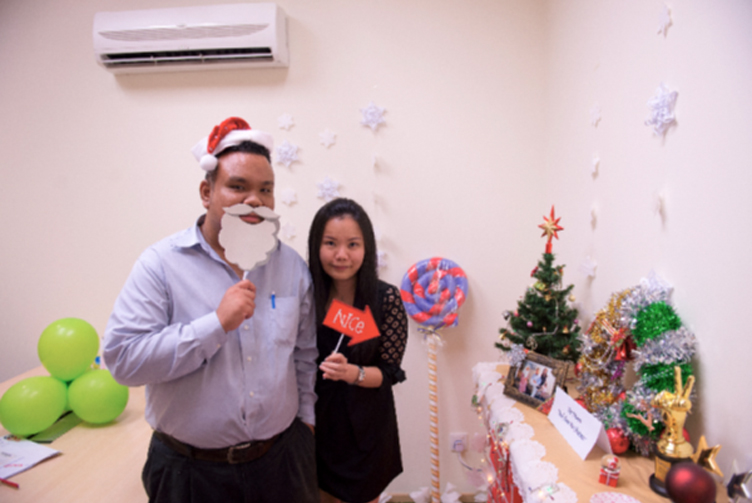 Accessorising: There's nothing quite like kicking back and basking in some Christmas spotlight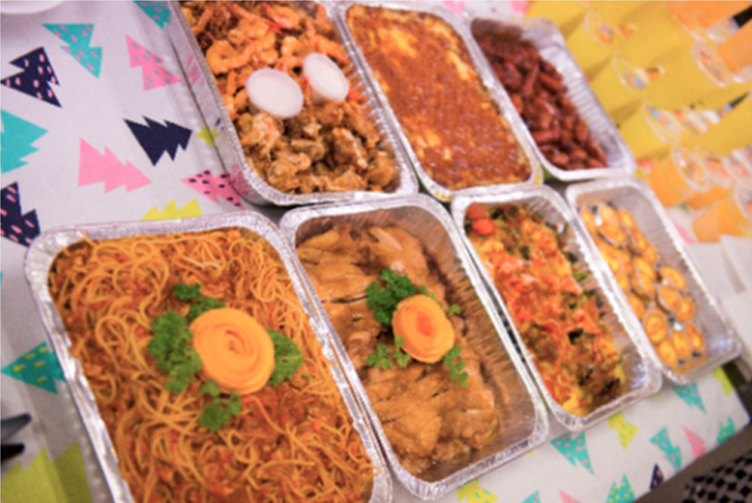 The days of a few mince pies and a bowl of dubious punch is a thing of a past. We ate our way through a very tasty Christmas feast of Roast Turkey, Spaghetti Bolognese, Fishermen's Catch in A Platter, Baby Quiches, Grilled Oregano Chicken, Baked Potato Casserole, Vegetable Casserole and delicious brownies as dessert. To avoid the sick days rise after a party at which too many people had a few too many drinks, we served alcohol- free Passion Fruit Winter Breeze and Ice Slushies. After devouring the wonderful brownies, we announced the winners of the Make, Win and Let Christmas Begin Contest 2016, a fun contest organised for all employees. We launched this contest early November this year. Novice or expert in DIY, staff strategized into six teams and began unleashing their inner "elves" when given sets of materials such as chicken wire, pool noodles, A4 paper, tinsels, duct tapes, fairy lights, fake grass, wrappers, PVC pipes, garden sticks, cellophane papers, doilies, ribbons and some tools to create Christmas decorations before the results were announced on December 15. The camaraderie shown among the team members was amazing.

The Mama Chicks (Jennifer Foo, Sammy Tang and Wan Julia) and The Angels' Workshop Congratulations to the Mama Chicks who proved that working round the "cluck" was worth it. They shaped the snowman's head and body with sponsored chicken wire. (Loads of snipping and bleeding involved). They then meticulously glued each centimetre of the snowman with cotton. It gives that extra element of winter snow. We love that. They emerged as Champion and walked away with RM500 worth of gift vouchers.

The Wise Ones (Jacklyn Chan, Tim Thiru and Kim Jayachandran) and Holly Jolly Christmas A big congrats to the Wise Ones who took the first runner-up place with their entry aptly named Holly Jolly Christmas. They creatively made an arch by bending the spa noodle provided and hung baubles on it to give it a welcoming feel. The impressive "state-of-the-art" Christmas tree is made out of a PVC pipe as the backbone. The trio then painstakingly twirled fisherman's strings, ribbons and baubles around the PVC pipe to give a 3D a magical feel. They were all smiles following a seven-week effort that garnered them RM400 worth of gift vouchers.

The Duo Jingle Bells (Finah Khalid and Tong Siew Lan) and All I Want for Christmas Endless DIY possibilities with these two DIY junkies. When two pair of hands come together and work creatively, there's no end to what you can acomplish. This duo made a 5ft tall Christmas tree with a rim of A4 paper. The spine of the tree is constructed with chicken wire and embelished with ornamanets, tinsels and twinkling lights to make it look magical. They paid a lot of attention to details that garnered them third place. From their smiles, you know they are very proud of it!
Here are the other runners-up (in no particular order).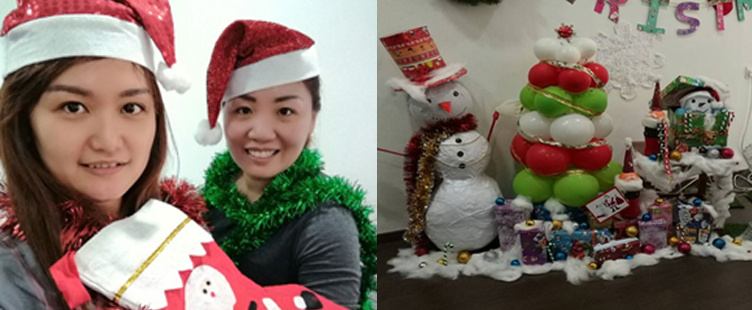 Happy McJingles (Vivian Ong and Lie JoAnn) and Sparkling Christmas.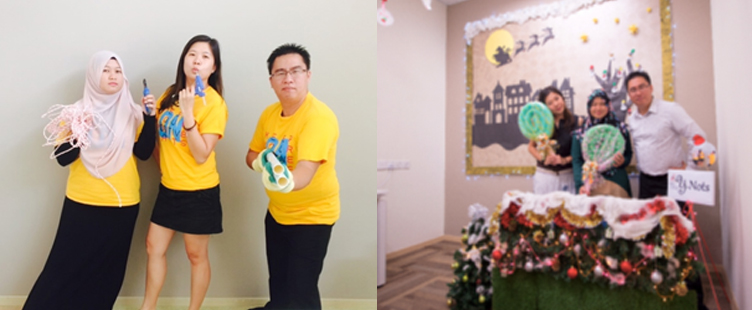 The Y-Nots (Siti, Venetia Lim and James Lieu) and the Night Before Christmas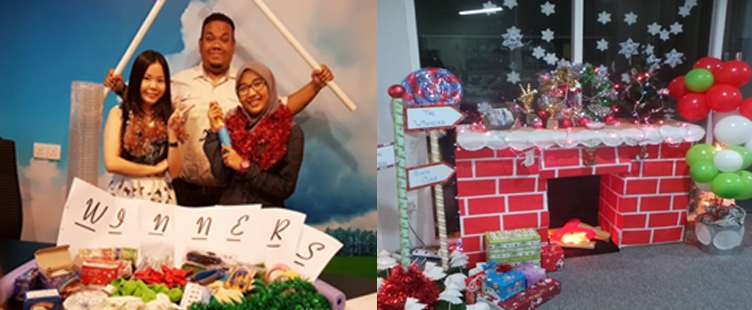 The Winners (Amy Tan, Eddin Shazli and Shaz) and Home for Christmas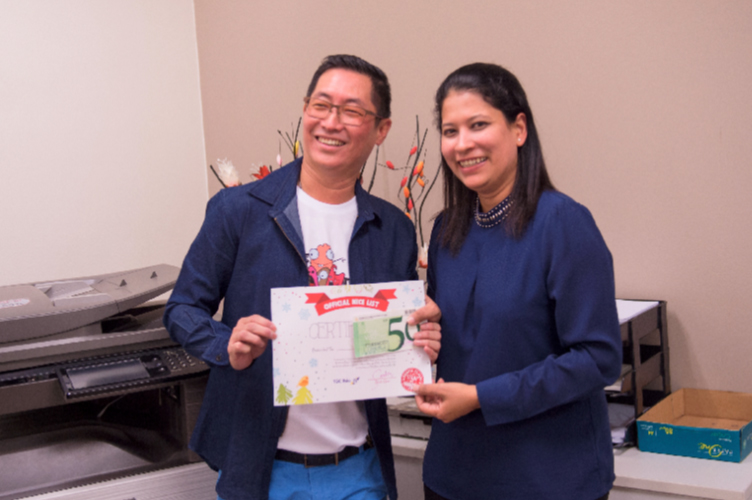 Each participant of the contest received the Official Nice List certificate signed by Santa and a token of RM50 gift voucher. When we had a little break, we couldn't resist freezing for the camera. Spare a moment to have a wee watch of our Mannequin Challenge.
All in all an amazing afternoon with a great team! That's all for this year, we'll see you all in 2k17.
Helping business grow with confidence, and individuals protect their finances