IN THE BLOG

2017 T-SHIRT DESIGN CHALLENGE
---
Back in March, all members of staff across TGC Asia, Aktiv ASPAC, UCG Asia and Aktiv Aetos were invited to enter the 2017 T-Shirt Design Challenge. We were looking for a design that would capture the ethos of the company in a unique and powerful way. From our 31 employees, we were excited to receive 15 entries, and it took many rounds of judging and careful deliberations for the panel to agree on a winner. In April, the results were in!

In the end, it came down to a tie between Eunice Chow and Amir Hussein, who both receive RM400 in Parkson gift vouchers. The winning entries were equally strong and evocative, but in very different ways.

Eunice placed teamwork at the heart of her design. She incorporated the names of every member of staff, highlighting the letters to spell out "WE AS A TEAM". Describing the rationale behind her design, she says, "I wanted everyone's names to be included in the t-shirt to add depth to my concept. Coming together is a beginning, growing and supporting each other is progress, and working together is success."

Amir's t-shirt shows an overweight man on a bike; head down, peddling hard. The message is clear: perseverance of body and mind. It is a simple yet beautiful reminder of the power of a positive mindset, of belief and determination, to achieve something out of nothing.

As Eunice's entry was received earlier than Amir's, we decided to roll out this design first and distribute it to the whole team. Amir's will follow in the coming month.

We would like to thank everyone who submitted a design for their valuable time, effort and collaboration. It is this spirit of unity and creativity among our staff that makes us who we are.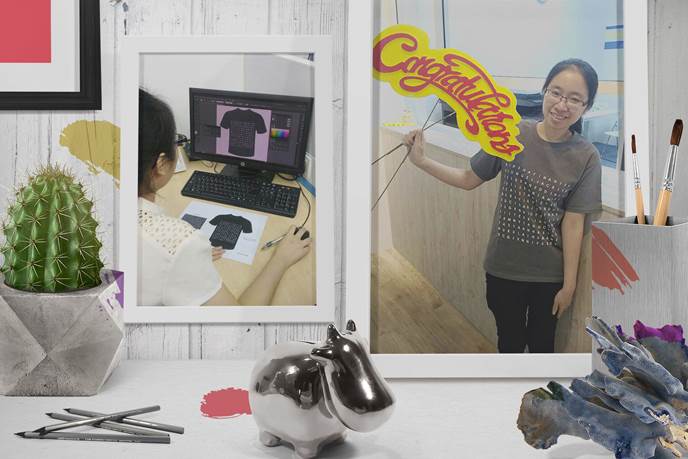 Eunice was announced as the first winner after some painstaking design work.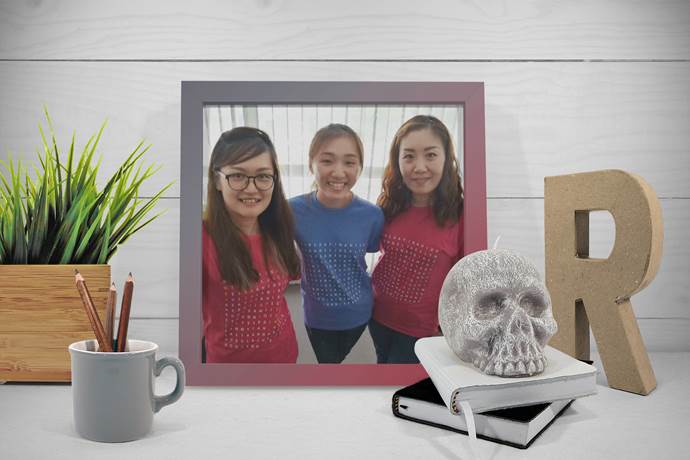 Staff model Eunice's winning design in various bold colors.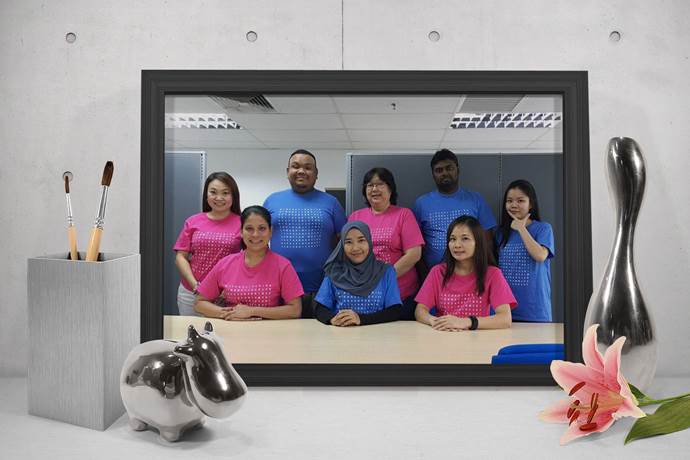 Eunice's t-shirt has been printed and distributed to all staff.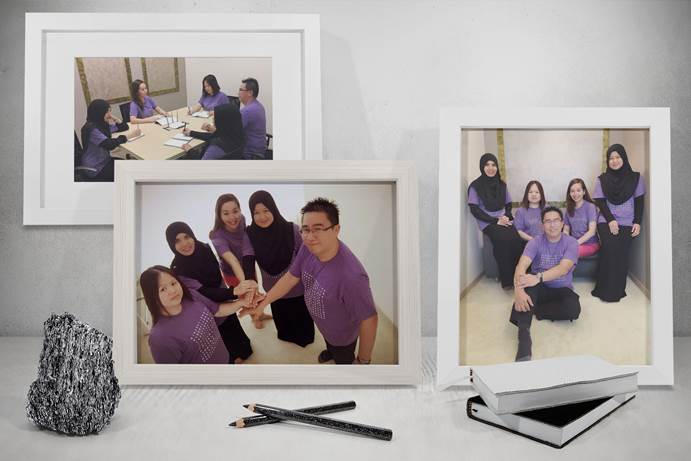 The judges loved Eunice's emphasis on unity and togetherness.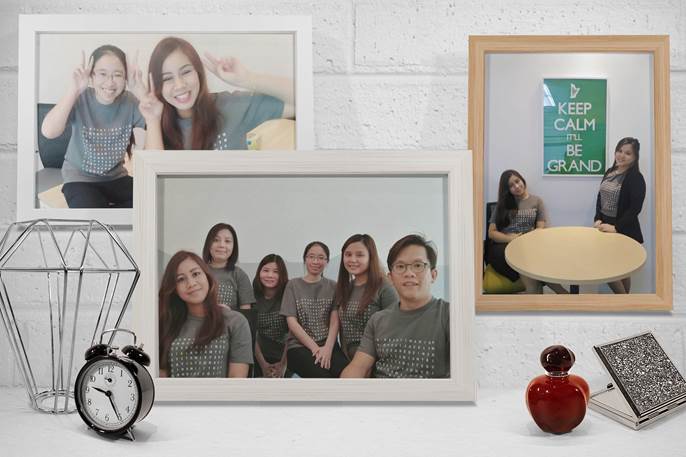 Eunice's design looking stylish in slate grey.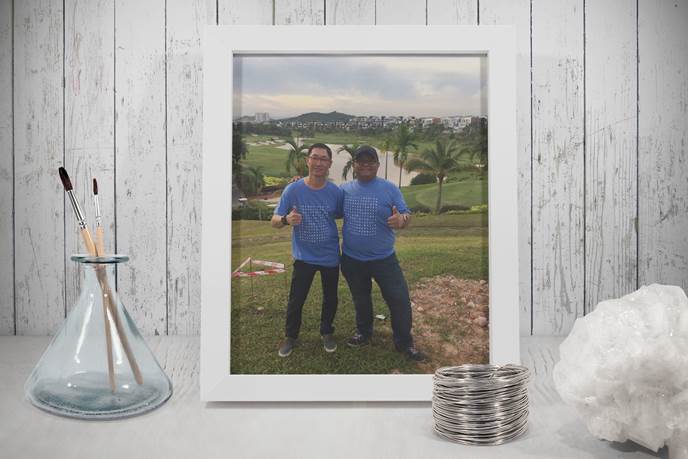 Eunice's design makes happy golfers.
Every member of staff can now wear Eunice's design with pride.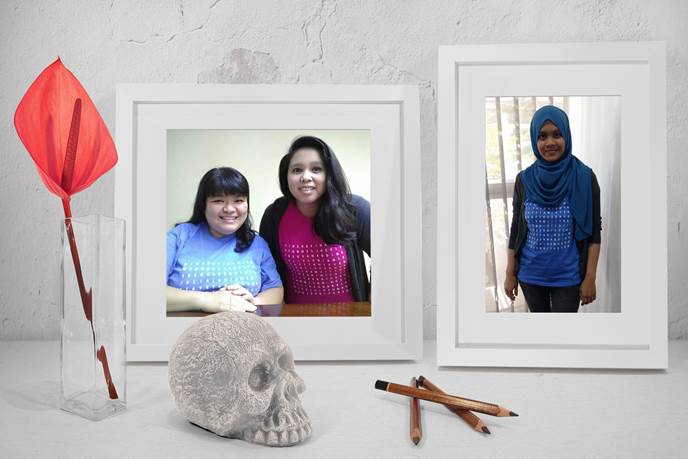 Happy days in new t-shirts!
Helping business grow with confidence, and individuals protect their finances