IN THE BLOG

CONGRATULATIONS FOR WORKING 10 YEARS WITH TGC ASIA!
---
We love it when people stay with us for the long term. Here's what Alan Lim, Tan Meng Chee, Kim Jayachandran, Susan Marie Felix and Lily Pow feel about their time with us. Congratulations to you all on your ten year anniversary!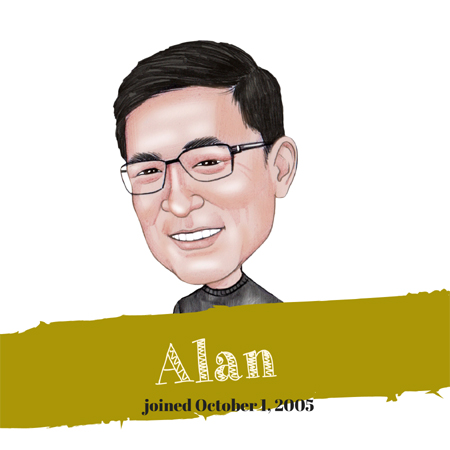 Alan Lim
Alan is our MD, the first MD to date. He knows that entrepreneurship is not a straight line, and it's his ambition to drive the new company to become the brand of choice for our marketplace, especially in the commerce and transportation industry. So far he's enjoyed the journey, and he's looking forward to the next stage.

Alan's job has changed dramatically. The employees at TGC Asia are now highly skilled, and that brings new demands for his role as captain of the ship. He'll be focusing on maintaining our course and mitigating the challenges of everyday business. When we asked Alan if he still felt motivated after ten years, he said this: "I will put it this way, the pages of a thick book takes great extend to write. The book is perhaps in its best chapter 2 of 30 chapters." Well said, Alan! It is indeed early days, and these are exciting times for all of us.

These days TGC Asia has a bigger team than ever and while we recognise some of us are approaching retirement age, plenty of great new people are stepping in. Our culture is changing with a bigger team, and we're a really strong team today.

Alan loves his job. He has continuously led a very active business life and his role brings many new friends and experiences. His advice to a new recruit? "Please say what you cannot say." We like that – it speaks to our openness and honesty.
As far as ambitions go, Alan knows that TGC Asia will evolve and he is dedicated to reinventing the business internally and externally, to help it grow even bigger and better. Times are changing, but we're able to change, even if it means doing something utterly and radically different. After all, transformation brings tremendous opportunities to grow a business.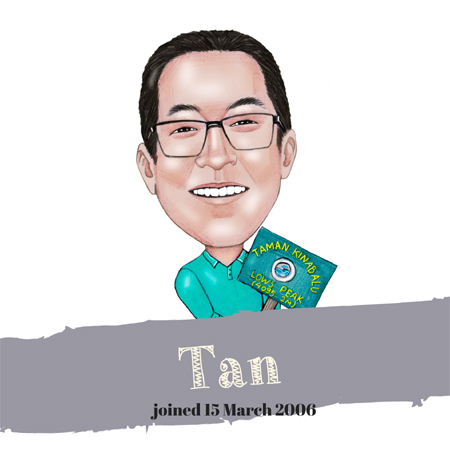 Tan Meng Chee
Tan is our General Manager, but he began his working life with us as an Account Manager, a role he took because he was keen to take on a new career with fresh challenges. Over the years his job has changed dramatically thanks to plenty of extra responsibility, something he enjoys. These days his role is much more management-focused.

Tan has seen our company grow from just two people to what it is today. He particularly likes being able to work independently with the full trust and support of the management team and all the excellent people he's worked with over the past eleven years. In his experience it's great to collaborate with people who genuinely care about their company and do their very best at all times, people who treat their workplace as their family, something that's often hard to find.

When asked what he'd say to a new recruit at TGC Asia, Tan said he'd explain how our company provides a wonderful platform to work hard, learn a lot and achieve personal goals. And his ambitions? He'd love to play a part in making TGC one of the most reliable and successful insurance risks management consultants. He'd also like to keep continually progressing in his career, and to assist his second in line in taking over his current duties.

Many congratulations on your 11 year anniversary, Tan!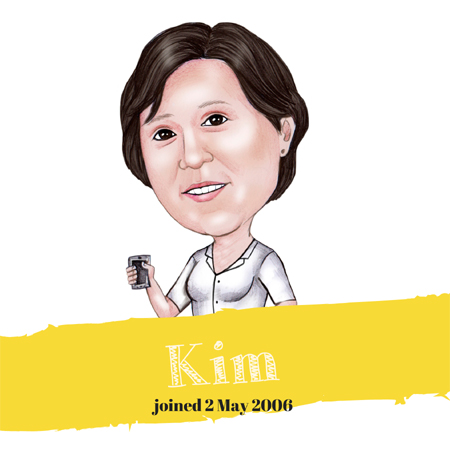 Kim Jayachandran
Kim is our Manager of Human Resources as well as our General Manager for Corporate Affairs. She started life at TGC Asia as Assistant Manager in our Accounts and Operations department, and she joined us fully expecting to do almost anything it took to make the company succeed. Her role has evolved over the years, moving her from areas she was familiar with into completely new territory.

As she says: "Just like everything in this world, when we embrace our surroundings and the people around us, there will always be ups and downs. We need to ride that wave to know where the tide would take us. Some days good, some days just superb but there are also the not so good days but it is always the team that inspires and motivates us to ride through that wave to new shores, new horizons."

Kim has seen TGC grow from an organisation with just 5 staff to a group of over 30 members at various locations, and there's never a dull day. But it's the team spirit that makes her job special, because when we are together, we can be stronger and better.

The future? Kim says she's privileged to be part of the pioneer team, and she'd like to see TGC growing in leaps and bounds, because the future of TGC lies in the hands of the next generation. It's her ardent wish that the baton passed to them is well managed and organized so that they can take TGC to greater heights.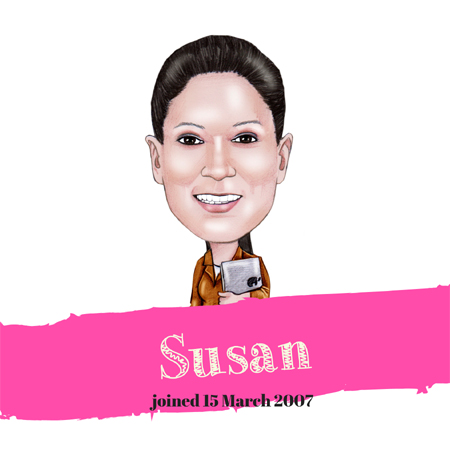 Susan Marie Felix
Today Susan is a Business Support Senior Executive, but she started work with us as an Admin Assistant. She was determined to gain more knowledge from her job, since she had very little experience when she joined. Thanks to TGC's rapid expansion Susan has to be a lot more vigilant, better at handling a large, complex workload while remaining efficient. She still feels inspired and motivated, and her time with us has made her more confident, responsible and professional.

Susan likes her job because she gets to interact with people and solve problems daily. And she values her colleagues and managers, who are all very supportive. When asked what she'd say to a new recruit, the answer was "It's not difficult to work here - just do your job professionally and co-operate with your colleagues".

What does Susan see in the future at TGC Asia? She's aiming for a managerial position and has full confidence in her superiors to help her achieve her dreams.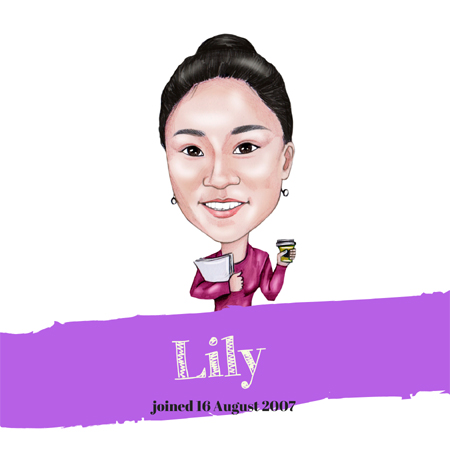 Lily Pow
Lily is an Account Manager with TGC, and started her working life with us as an Account Executive. She joined us expecting to contribute to the company and enhance her working knowledge. She was in charge in Melaka for 3 years, purely on marine insurance, and after that transferred to KL for bigger portfolios and tasks. These days she handles all kinds of different classes of insurance.

Lily still feels just as motivated as she did a decade ago, although her workload often feels quite heavy. When she joined us there were just 10 people working here, now it's a great many more! As a sales and business development person, Lily enjoys expanding her circle of contacts for the benefit of the company, and helping to steer TGC even greater heights.

In Lily's opinion a good workforce and team-building is really important, and that's what she gets from her colleagues. Because TGC Asia is a well-known insurance agency, she thinks it's just a matter of time before we grow even bigger. Her advice to new recruits? "One step at a time", and "welcome on board, you will have a meaningful working time with us." It's clear Lily loves her job, and it's no surprise she wants to keep growing along with the company.
Helping business grow with confidence, and individuals protect their finances