IN THE BLOG

The Great Culinary Challenge!
---
Not many places are as tense and stressful as a restaurant kitchen!
It's fascinating to see how learning more about everyday tasks like cooking can help us improve our performance, succeed better as teams and work smarter. On 18th December we met at The Cooking House at Bangsar, Kuala Lumpur, for a truly amazing experience, learning to cook together in competing teams.
The exercise was all about helping us to understand and carry out instructions better, work well under pressure to strict time constraints, and lift employees out of their comfort zones into a new situation where they collaborate to make unfamiliar projects successful.
These photos reveal how we spent the day improving our workplace innovation and creative thinking skills.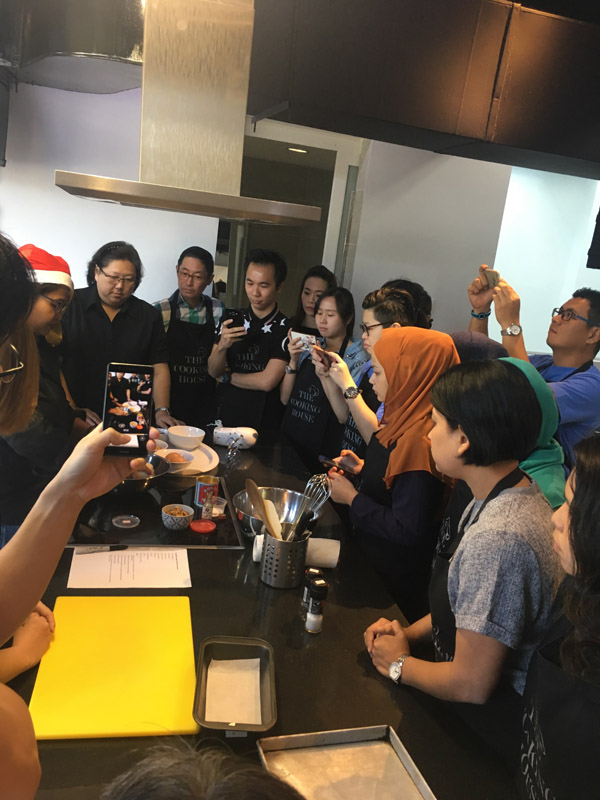 The team takes culinary team building seriously, kicking off with an introduction to kitchen safety precautions from Chef Annette. This is also the stage where we nominated leaders and decided roles, carried out the planning and strategizing, and developed the menu.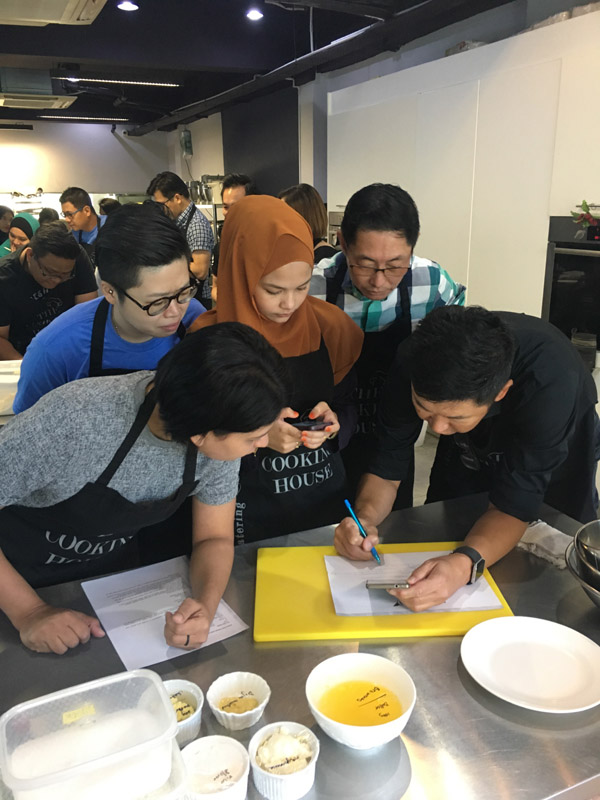 Here's the Senang Chef team hard at work.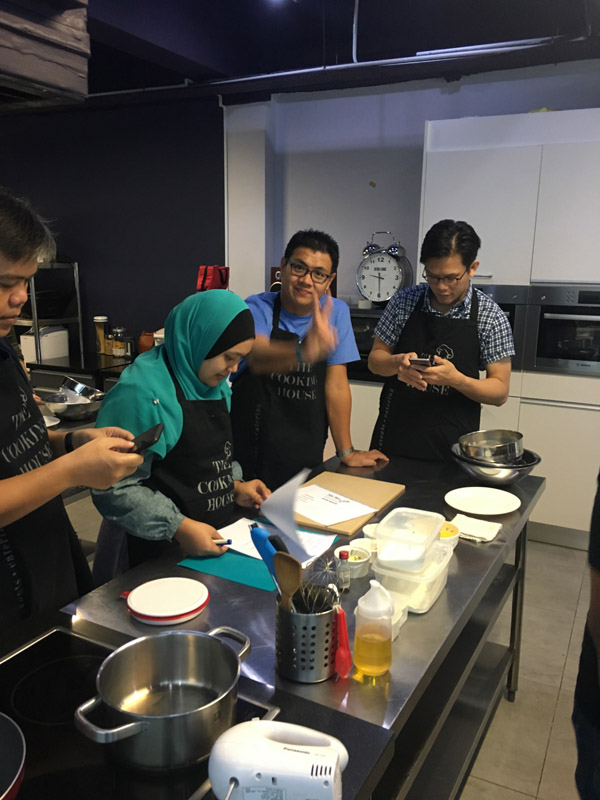 Here's Team Cuisine getting themselves prepared to begin the challenge.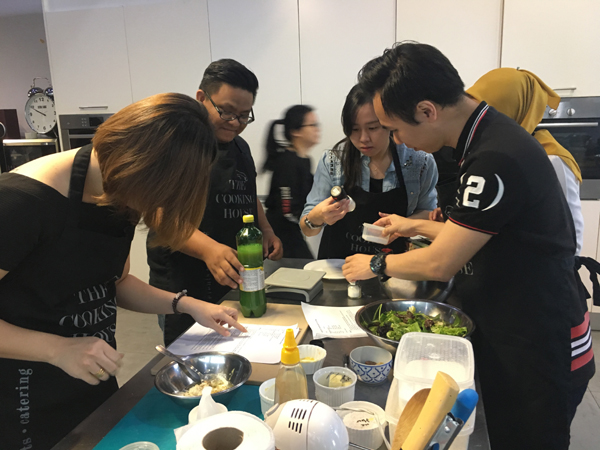 The room is silent as the Ho Chiak team focuses hard on the task ahead.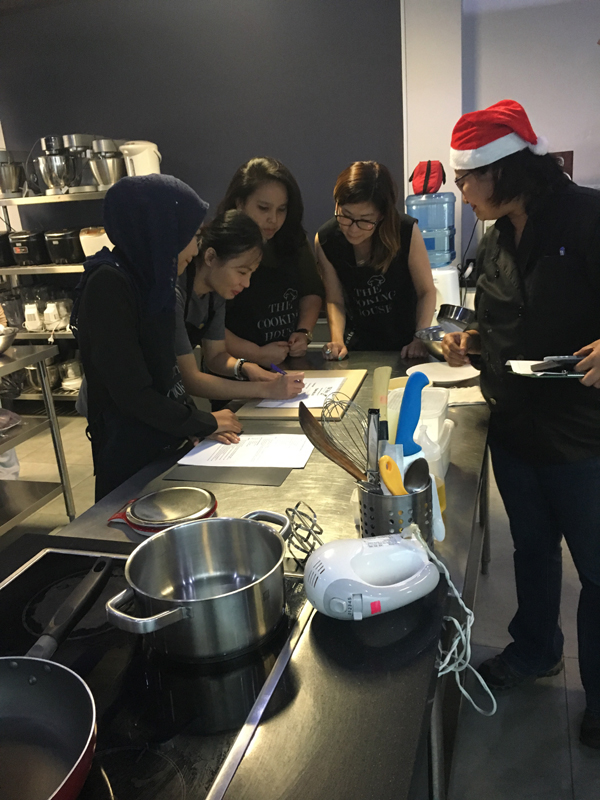 Chef Annette keeps the Ice Kacang team under strict control!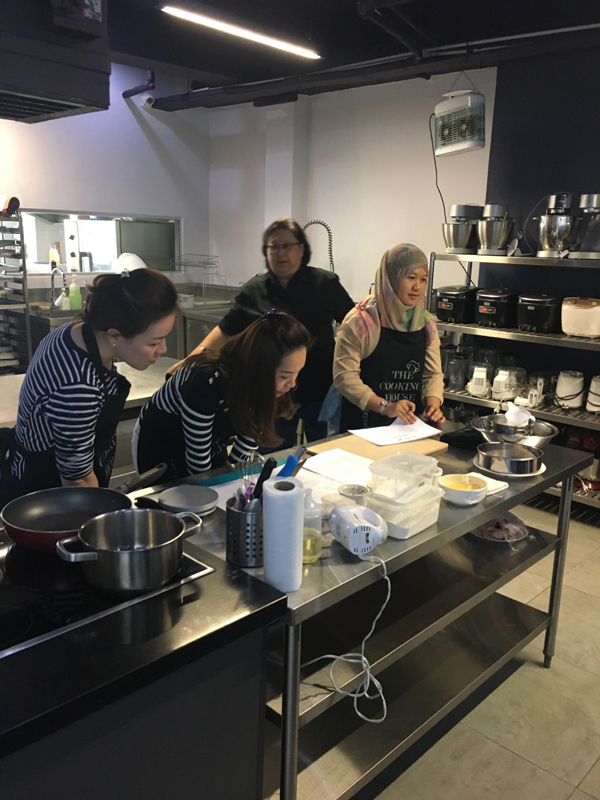 Here's the Santa's Chef team, studying their instructions and making sure they understand everything in fine detail before starting the actual cooking process.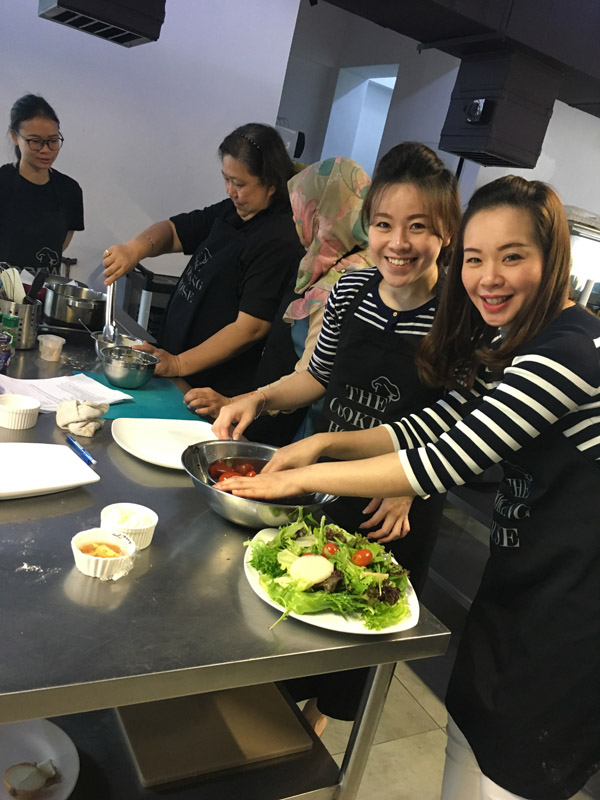 No, they're not twins... Jennifer Foo and Caryn Ku turned up in the same outfit, with the same hairdo, without realizing it!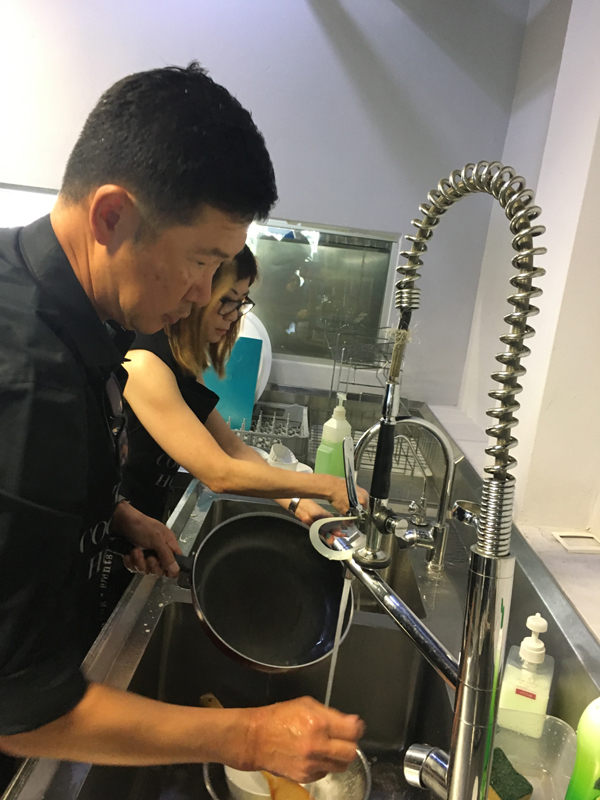 Preparation is really important – here's our Managing Director Alan Lim and Jenny Lim, our Head of Corporate Communications, getting serious with kitchen equipment. They make excellent kitchen stewards!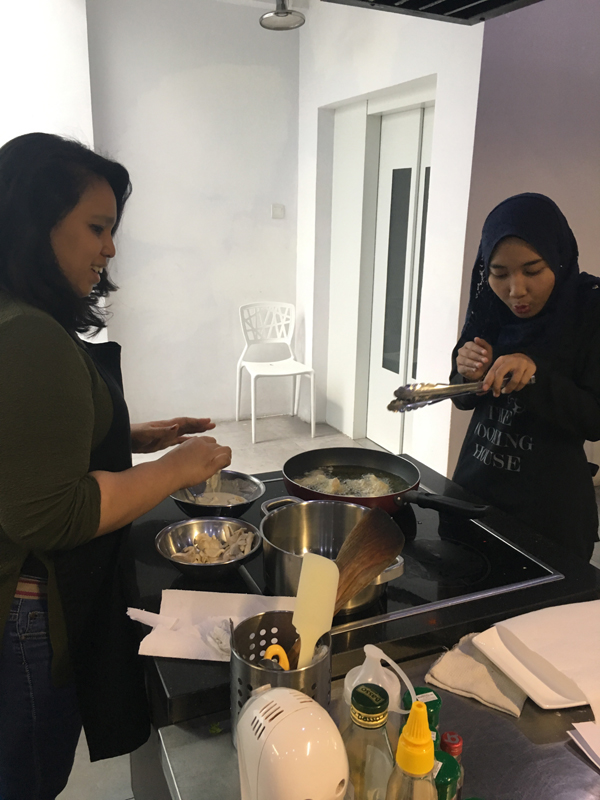 Syazwati Sakri discovers the importance of food safety, having splattered herself with hot oil!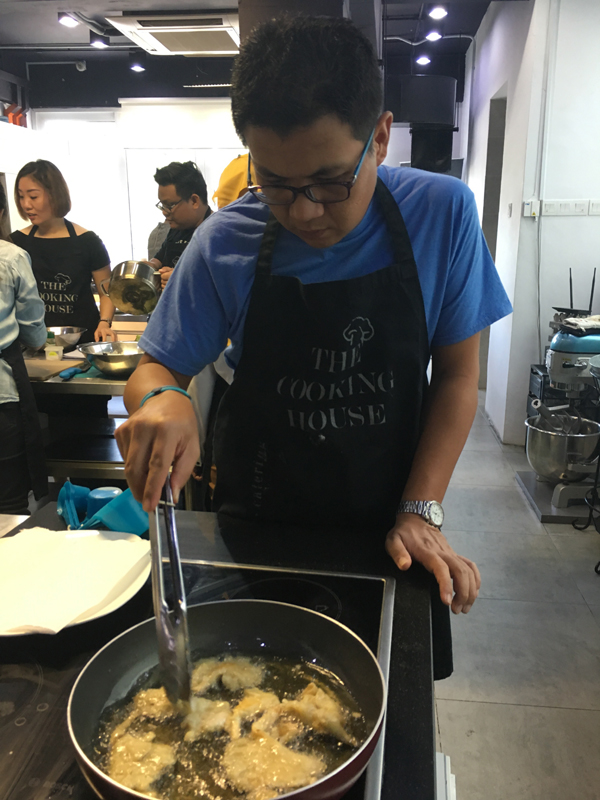 This is the first time Seah Chee Kiat has deep-fried food. He's doing a pretty good job for a beginner!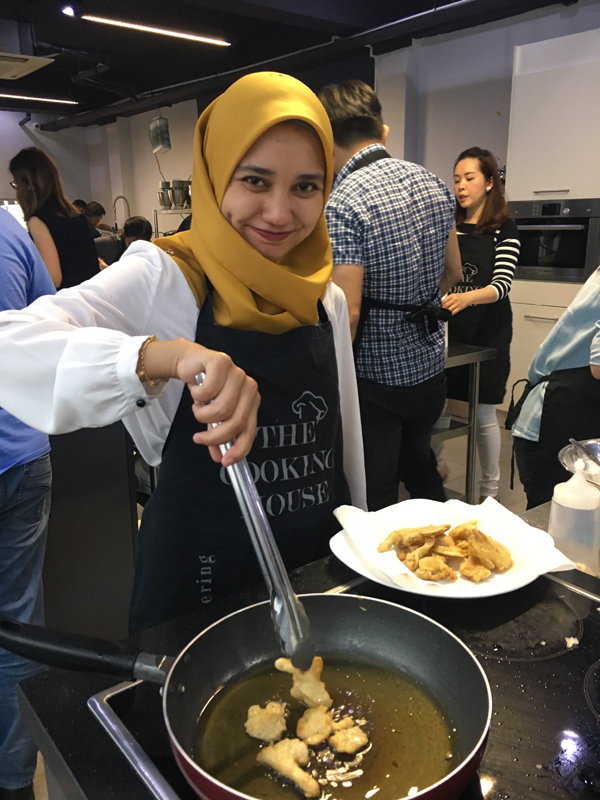 Velasari Bajuri turned out to be a complete natural in the kitchen, a lady with plenty of culinary talent. No wonder she's smiling.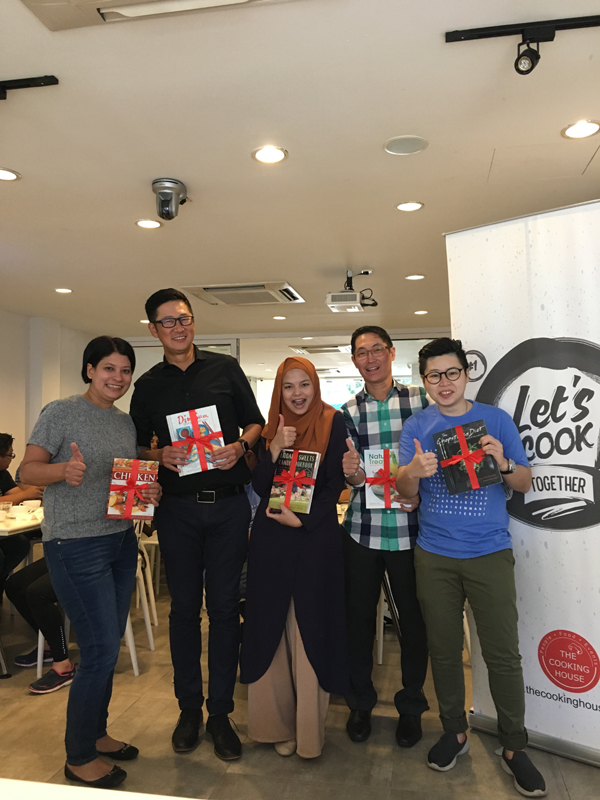 And the winning team was... the Senang Chef team, comprised of Alan Lim, Nadzirah Mohamad Zaidi, Jessmond Leong, Susan Marie Felix and Tan Meng Chee. Here they are with their prizes.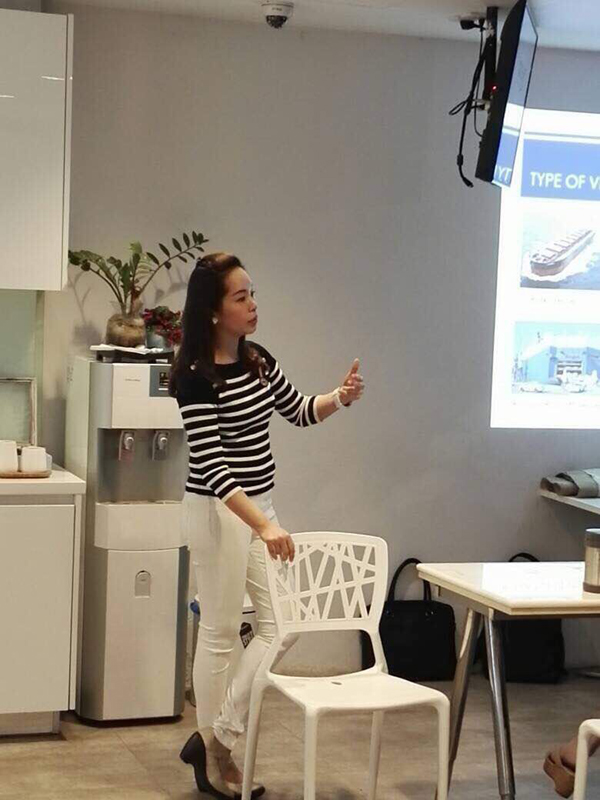 Learning is fun, but it's also a vital part of corporate life. Here's Jennifer Foo revealing all sorts of useful information and insight into Marine Insurance.
Helping business grow with confidence, and individuals protect their finances